Social distancing? No job is more "socially distant" than working in a gold mine, more than a mile underground and three miles from the nearest shaft. At the Homestake mine in Lead, S.D., back in the day, our only link to the surface was a cast iron phone with a crank to get the operator's attention. When she answered, you were no longer alone.I saw communications evolve at Homestake from magneto phones to modern phones to two-way radios. Near the end, when I was a foreman in the Electrical Department, we even had email underground. And we collaborated with people in every department. Homestake had nearly 500 miles of tunnels, and shafts reached as deep as 8,000 feet below the surface. It was an underground city. We sent our teams throughout this giant maze to throw switches, change fuses and find holes blown in the sides of high-voltage cables. The telephone operators knew the sound of everyone's voice, so they could tell us quickly who to find and where they were. Voice recognition!
However, when we needed to collaborate face to face at Homestake, we had to set up a meeting, often on the surface, and that meant wasting a half day of actual work.
That's why I appreciate Microsoft Teams. Today we send our IT techs throughout the Black Hills and beyond. We need to share more information and do it faster than ever before. Technology changes every day, and COVID-19 is forcing even faster changes. With so much uncertainty in the world, the best way for us to serve our customers is to help them collaborate, share information and adapt quickly to these changes. Teams helps us all do that. Here's how we use Teams at All Net:
We schedule and conduct our monthly team meeting online. Teams now supports nine video feeds (Sometimes we look like "The Brady Bunch").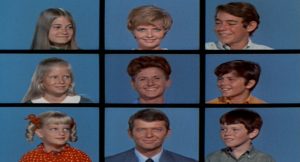 For quick questions we use Teams chat, either one-on-one or in small groups, to get quick answers. Teams works seamlessly on computers, phones or tablets.
Video calls provide richer, more personal conversations. The technology has been available for years, but quarantines, closures and isolation have emphasized video's value.
Documents, pictures, drawings, instructions, meeting notes and all manner of files can all be stored within groups (teams) within Teams. In many ways this replaces the old file server.
Teams can replace your old phone system, even those magneto phones with a crank. You can add a subscription to Teams that replaces your aging PBX system with Microsoft's hosted PBX and make calls with your computers, cell phones or supported IP phones plugged into your network. With a local or international calling plan you can call any phone on the public switched telephone networks (PSTN).
Teams integrates with your calendar to keep track of your day, your week and your month.
Teams is part of "The Cloud," which can be a scary place, but Microsoft has done a lot to address security concerns. For example, almost nothing requires better protection than healthcare information. Check out this article from ZD Net to see how a healthcare organization of 1.2 million people is moving to Teams.