The All Net Connect story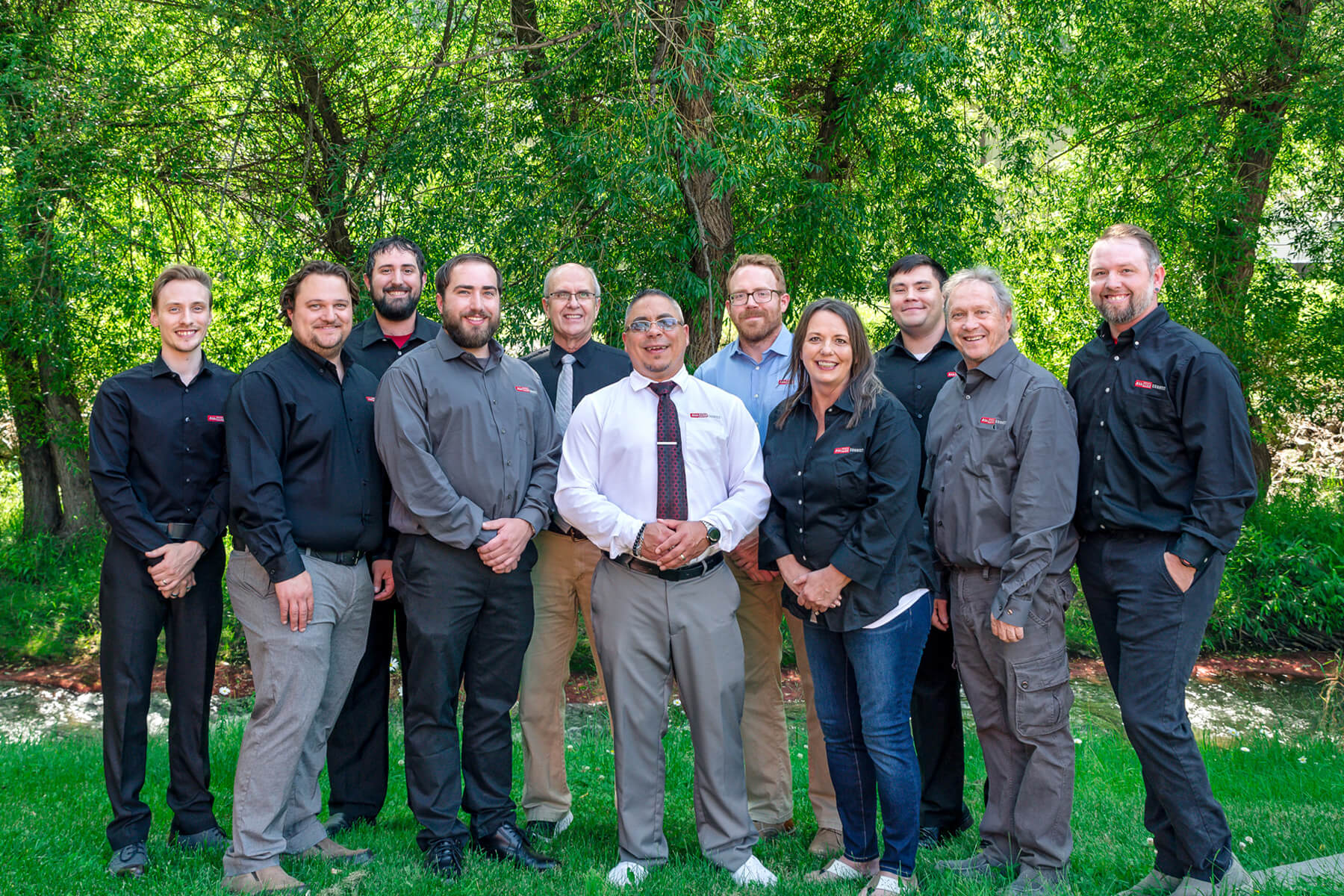 In 1974, I was chosen to train as an electrician at the Homestake Gold Mine in Lead, S.D. That opportunity changed my life. I discovered a challenging world of advancing technologies and the satisfaction that comes from helping people solve and prevent problems. Homestake miners, engineers and technicians pioneered innovations for more than a century, and my colleagues at the mine were wonderful teachers. In 1983 I took charge of my own team of electricians, and I began to learn about leadership and the rewards of helping others succeed.
In 1998 Homestake cut the size of its workforce in half, and I got another opportunity. First, I got an electrical contractor's license. Then I became a Microsoft Certified Systems Engineer. In December of that year, Gen and I founded All Net Connect. Our goal was to provide "Enterprise Class IT Service" to small and mid-sized businesses. I define "Enterprise Class" as the kind of service large companies get from dedicated IT departments. Today even small companies depend on IT, so we developed a system to make Enterprise Class Service affordable.
Creating All Net's unique business model has been every bit as challenging as providing reliable power and data connections to miners 8,000 feet underground. Gen and I are especially thankful we've been able to provide opportunities for our younger colleagues. They are as thrilled as I was back in 1974 to roll up their sleeves and solve technology problems for so many wonderful customers.
Eddie Munoz
Senior Administrator
"I was always looking for a company that would allow me the independence to have ideas and act on them."
Bric Browning
Senior Administrator
"I'm fascinated by solving security problems—how to prevent network penetration and hacking."
Isaac Dagel
Senior Administrator
"I like to make things work."
Jared Hafner
Senior Administrator
"I have always been a problem solver, and it feels good to make others' lives easier."
Patrick Pollino
Senior Administrator
"An IT network is kind of like a little city. We create environments that prevent bottlenecks in the workflow."
David Hansen
Administrator
"I have always been interested in how things work and helping people with technology feels natural to me."
J.W. Singer
Administrator
"Things never stay the same for very long in this field. That keeps you on your toes and forces you to keep learning new things."
Zach Harlan
Administrator
"I found my way back to IT, where my true passion is."
Lance
Desktop Technician
"Computers were my childhood obsession. Now they're my passion. I find joy in demystifying technology and using it to help people."
LeAnn Harlan
Office Manager
"We have a great team, and every day something new comes up. It's a real learning experience."
Amy Walker
Accounts Receivable
"All Net focuses on personal, reliable customer service. If people trust you, they'll come back."
Bob Harlan
Founder
"Over the past 40 years, I have developed a passion for technology and professional customer service."
Get a FREE Pro IT Review and see how we can help you and your business.
Let's get started decreasing your downtime, increasing your productivity, and boosting your business.